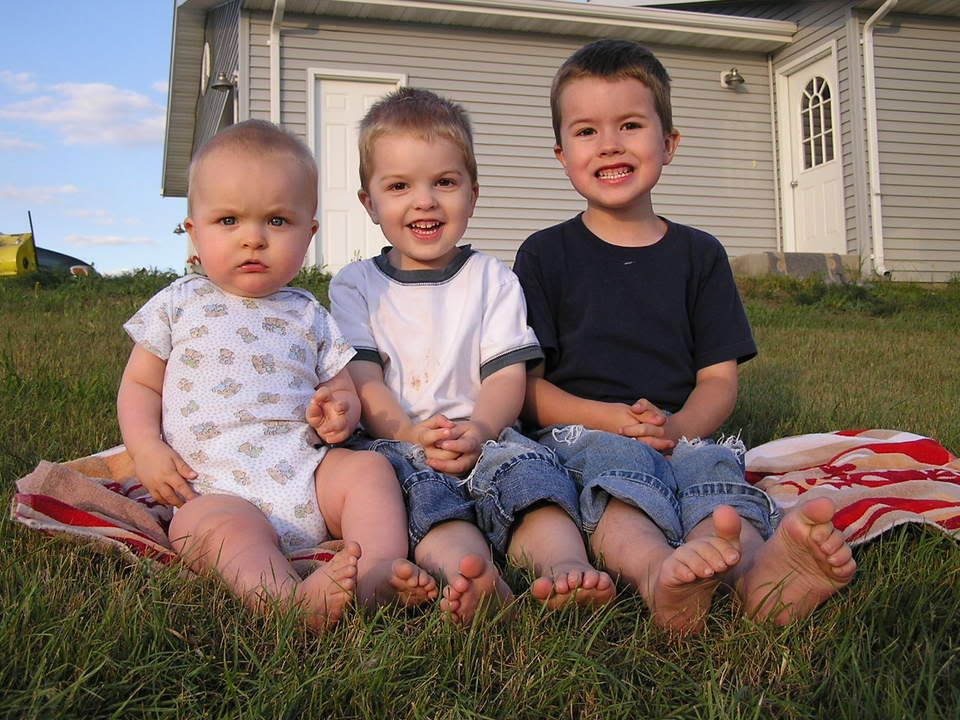 I've seriously neglected my blog. And I really had no intention of doing so! Really.
My computer died and just got a new one, and my photo sharing stuff is GONE gone gone. I have some pics of the boys I want to share though!
Here's the three of them on our lawn. Mason isn't really that huge, he's just further forward than the other two. I was taking pics of their feet in black & white for a collage in our bedroom. More to share soon!!