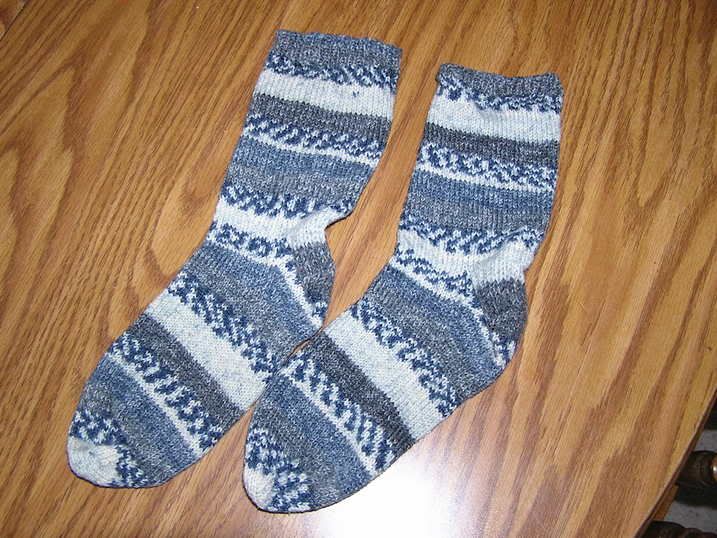 I got these finished in January, but didn't get a picture taken until just now. This was my first attempt at making identical socks. Usually I just pick up the yarn and start knitting, with no regards to where I am in the colorway. They didn't turn out exactly right, but I'm pleased with them! These were made with
Fortissima Colori Socka
yarn, on size 1 Brittany needles. I picked up this yarn at
Urban Girl
, where the lovely and talented Katie from Sage Junction Yarns stocks some yarn and needles. Sage Junction is about 20 miles from here, so it is much easier to just drop by Urban Girl. However, that didn't stop mom and I from taking a little mini-road-trip out to Sage Junction this weekend! We picked up some
coffee
and went out there with the boys. I got a ball of Opal and two balls of Socka.
I now have one ball of
Sockotta
(#2 in the picture) on the needles right now, 2 balls of Opal (
Elements #1076
and
Lollipop #1012
) , 2 balls of
Socka #9074
, and 6 balls of
Magic Stripes
all waiting to be made into socks. I'm also working on a gift for someone, but it's SECRET, so I'm not going to disclose any more!