It's been a while since I posted sock pictures. So, below are my most recent socks. The pair on the left is Sockotta, I knit most of the first cuff during the Civic Chorus Evening on Broadway performance.. I only sang at the beginning and the end, so I had all this time to knit in between. The pair on the right is Opal Elements #1076. They are so pretty, and they turned out exactly identical! Ignore the cat paw in the upper right corner of the photo.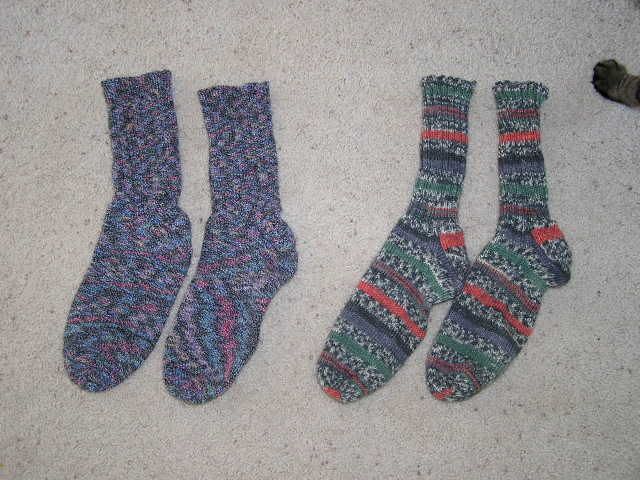 And below is my newest sock creation! I'm currently working on a
Jaywalker
sock, the yarn is
Socks That Rock
, colorway Xmas Rock. I've never done Jaywalkers before, it's fun! It's too hot to wear socks these days, but when fall arrives, I'll have really pretty feet.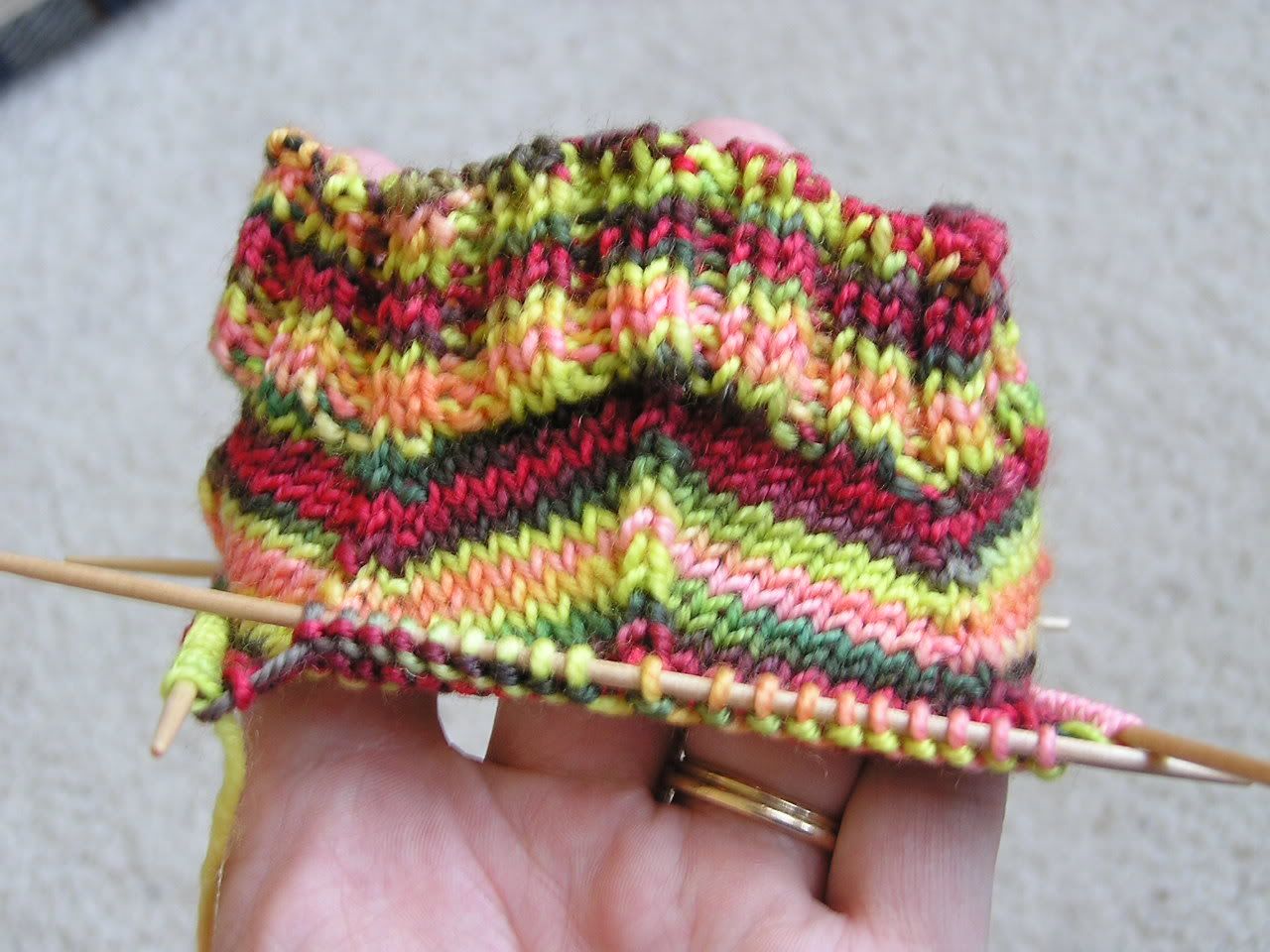 I recently bought two skeins of Socks That Rock (Xmas Rock and Carbon), and six skeins of
Lorna's Laces
Shepherd Sock (Black Purl, Aslan, and Seaside). I ordered Sensational Knitted Socks from Amazon, which arrived last week, so I have all kinds of interesting new patterns with which to knit up these gorgeous new yarns. They are SO soft and the colors are unbelievable.
I'll admit it - it's awesome that I have a sock yarn colorway named for a character in The Chronicles of Narnia. Rrraaaarrrr!